INDIANAPOLIS — Calls to eliminate vehicular traffic from Monument Circle have been around almost as long as the automobile itself.
According to a published report in The Indianapolis News, the Indianapolis Chapter of the American Association of Engineers adopted a resolution calling for a total traffic ban on Monument Circle in 1920. It's an argument that's left Hoosiers going in circles ever since.
What's old is new again
Renewed calls for banning traffic from Monument Circle resurfaced in the late 1970s when the monument underwent a nearly $2-million renovation that began in March of 1978. A combination of public and private funds, orchestrated in part by the Hudnut administration, paved the way for the project.
Shortly before renovations began, Metro Bus (now IndyGo) traffic was routed away from the circle. The removal of all vehicular traffic soon followed and continued that way until the completion of the project.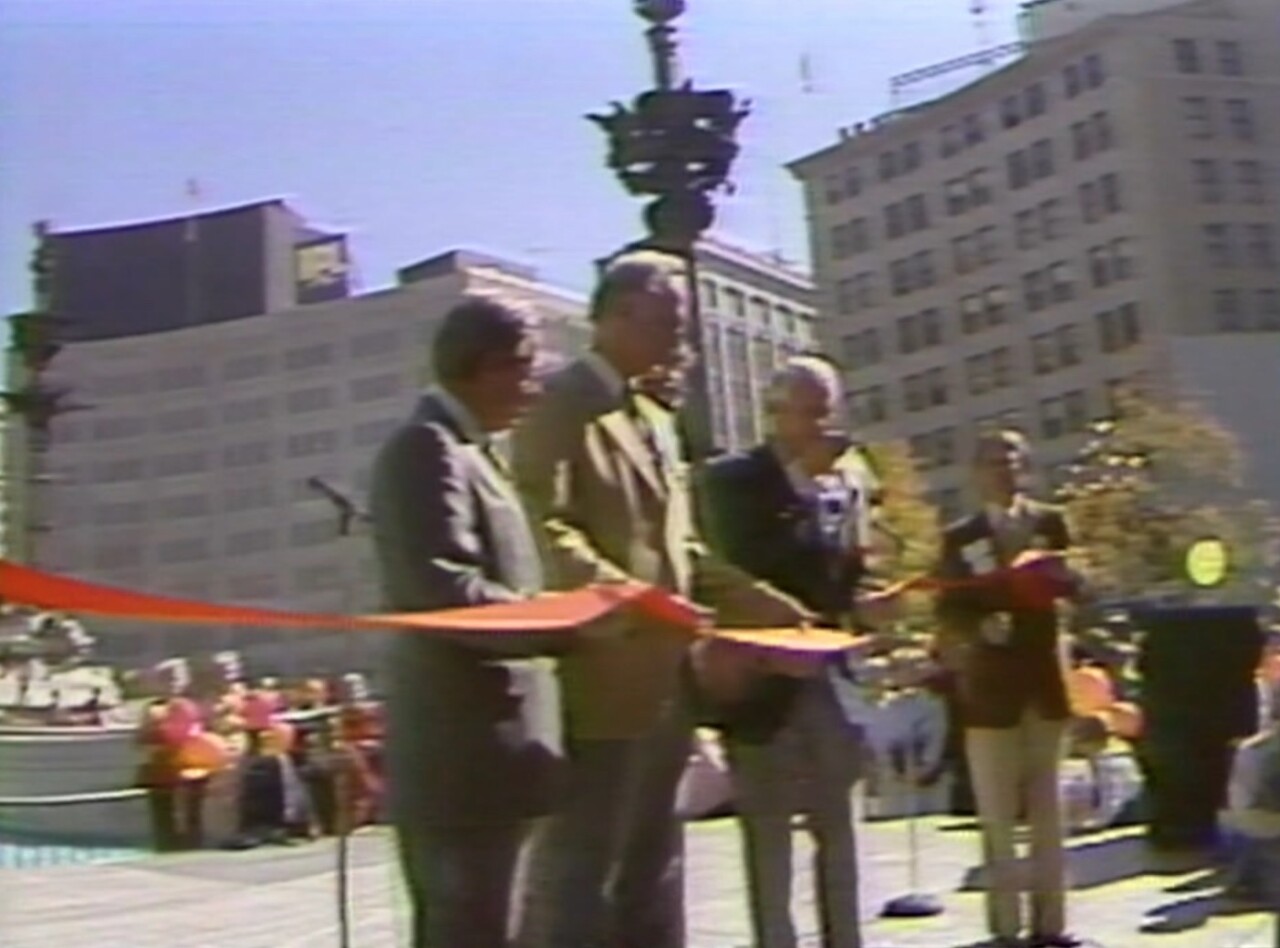 A ribbon cutting ceremony marked the reopening of a renovated Monument Circle on October 21, 1978. The city held a celebration on Monument Circle that included music, food, dance, and clowns. Yes, clowns.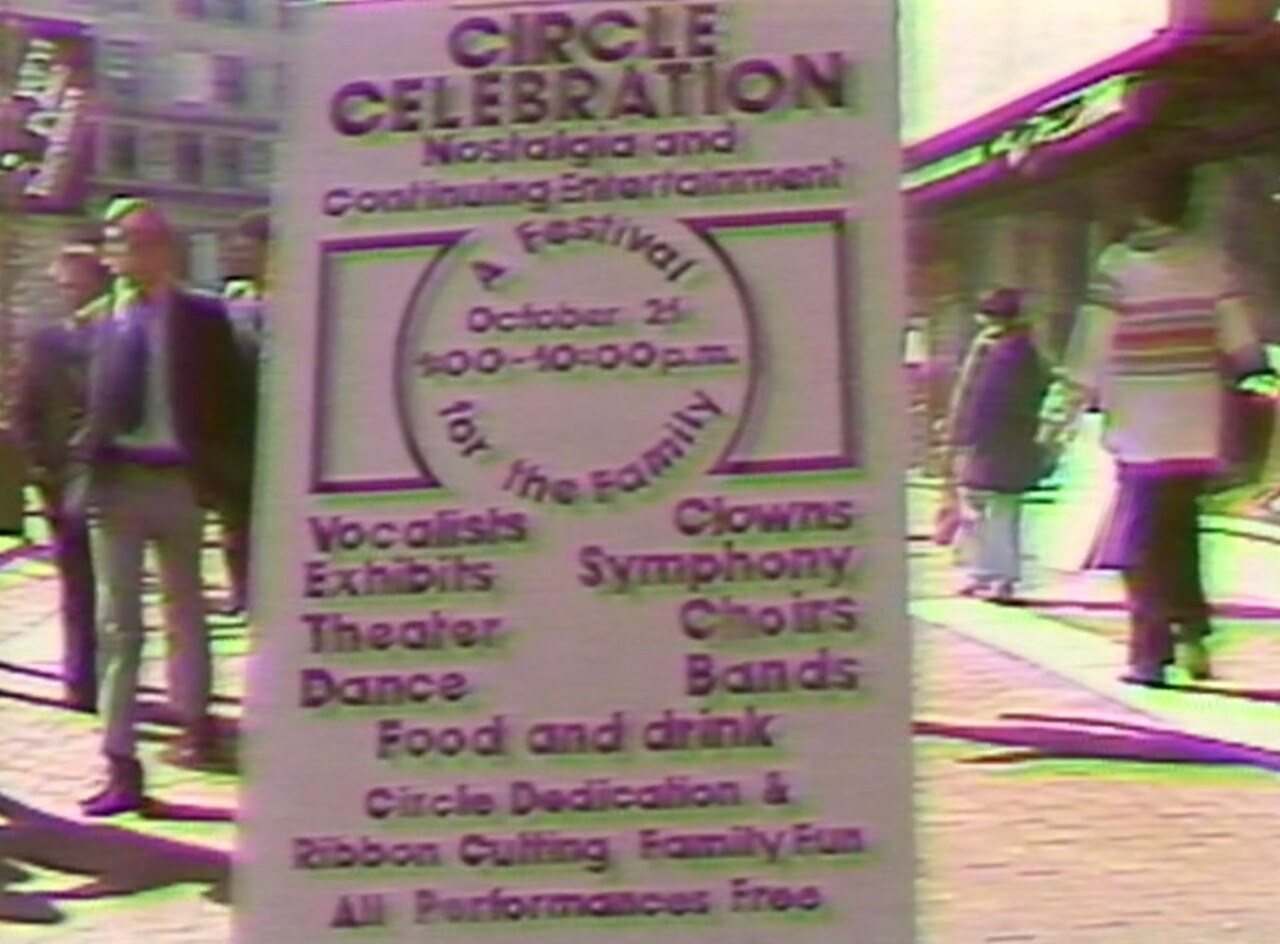 One thing not allowed on the circle for the celebration: Cars (not even the clown ones.)
A car-free circle prompted WRTV reporter Evan Spangler to ask Hoosiers if they thought vehicular traffic should be allowed back onto Monument Circle.
1978: Should cars be allowed on Monument Circle?
Here's what they had to say:
"I think they should be able to but I bet this will all be undone in a short period of time."
"I don't think they should because I don't think with all the hard work that they've put into renovating it, I don't think it will stay this neat and clean and it just seems like the bricks would be cracked. I don't think they should."
"It seems like the cars might do damage to it."
"I'm like everybody else, I'm a little reluctant to see the traffic, but I can also see the possibility of one lane."
"I think it would be nice to have it closed for pedestrians only."
Indianapolis Mayor Bill Hudnut rebuffed calls for making the circle car-free, noting that because of the terms associated with the private funds used in the renovations, his hands were tied.
"I cannot go back on my word that I gave to the businessman here to raise the half a million dollars, that was their share of this project," Hudnut said.
Monument Circle did reopen to all traffic with the exception of Metro buses which never returned to Monument Circle.
It's the most wonderful time of the year
Traffic troubles around Monument Circle were once again in the headlines in 1989, just in time for the holiday season.
The Circle of Lights, which had been dark for the previous 3 years as the Soldiers and Sailors Monument underwent renovations, was scheduled to return to Monument Circle.
In anticipation of an influx of traffic, city leaders unveiled a proposal to erect barricades around the Circle to ease traffic congestion. The barriers would force drivers to exit after traveling just one quarter of the Circle.
But the plan was scrapped before the 90-day pilot could even begin.
Here we go again
The city announced a pilot program for Monument Circle in April of 2010.
Plans called for the Circle to be closed to all vehicular traffic for the entire month of August. The goal was to see how the public would embrace the Circle as a pedestrian-only space.
WRTV asked viewers their thoughts in an online poll when the plan was announced.
Do you agree with the city's plan to close Monument Circle to vehicle traffic?

49% Yes, close it to traffic.
28% Only for special events.
19% No.
4% Don't care.
But the plan was never put into motion. The city announced in June of 2010 that the pilot program was on hold.
Stop, collaborate and listen
With the plan to bring traffic on Monument Circle at a full stop, a new collaborative approach was rolled out in March 2011.
The Monument Circle Idea Competition called for the public to submit their ideas for the future of the circle. Submission criteria included elements like best design, land use and public activities.
Organizers received 65 entries from around the world. The top 12 were placed on display on Monument Circle to allow the public to vote for its favorite design.
Greg Meckstroth won the most votes for his proposal called Square One. It included green space, first floor storefronts and an improved pedestrian realm.
Meckstroth received $1,000.
Here we go again, really
Leaders will once again try closing a portion of Monument Circle to cars.
The southwest section of Monument Circle will become a temporary green space with a beer garden, bar and public restrooms.
Driving the changes is SPARK, an artist-led group and its partners that are bringing activities, games, music and art to Monument Circle free of charge. SPARK will run daily from 11 a.m. until dusk through Nov. 3.
What happens then? We'll have to circle back on that.