ZIONSVILLE — Tania Roudebush's story begins like most good stories do.
"Once upon a time, there was a woman named Tania who loved a dog named Chloe," Roudebush said. "One day, Chloe says to Tania, 'We should open a bookstore."
It's a chapter that began in Zionsville at the corner of Oak and Main in 2010.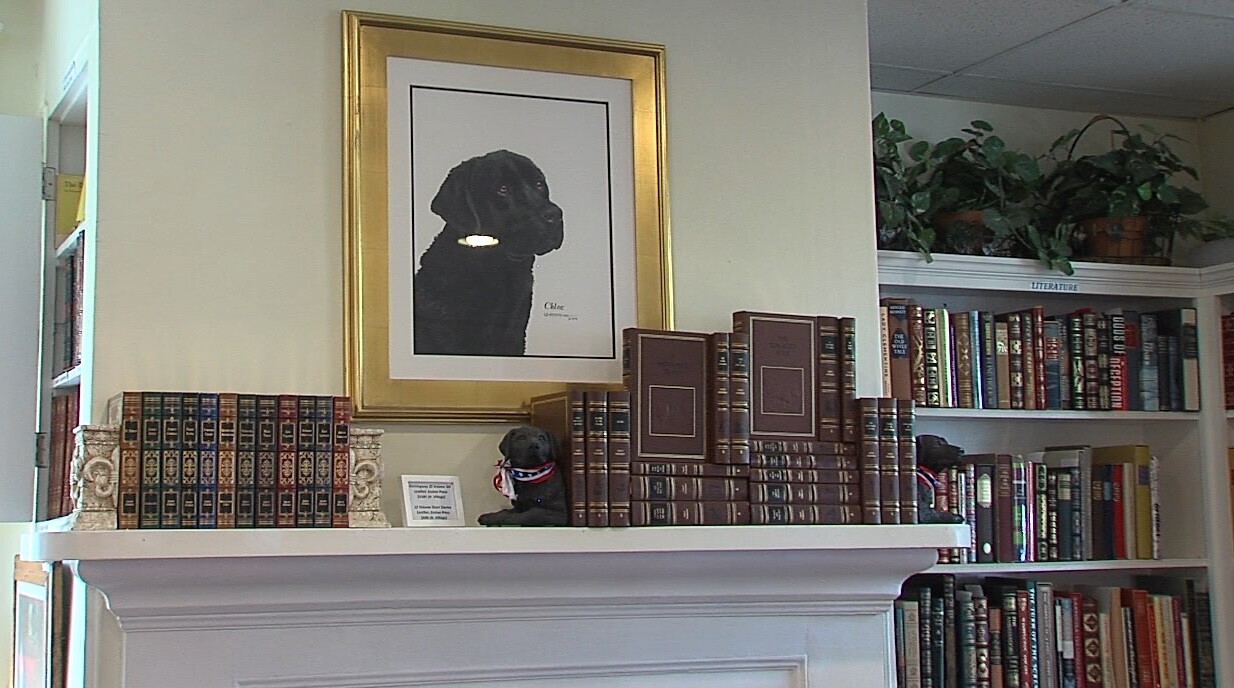 While Chloe's story has since ended, a painting of her still hangs over the bookstore from above the fireplace. And Black Dog Books still lives up to its name thanks to its current mascot, Sophie.
"Black lab Sophie followed Chloe, and she had big paws to fill," Roudebush said. "She loves to greet people and she loves to kiss people. I say you have good luck for a day if you've been kissed by Sophie."
After visitors are welcomed by Sophie, they are quickly greeted by a carefully curated collection of books.
"Beautiful leather-bound books steal the show here, but we also have local author books and new books that share the shelves," Roudebush said.
Her love of books is a tale as old as time.
"I was lucky to be raised with books and they've always been a passion for me. I just want to share the passion with everybody else."
That passion can be found in the pages of the books that line the shelves of the shop.
"We get the most wonderful, astonishing books in the bookstore all the time. So it's like a curiosity shock to you never know what you're going to find."
Those finds include everything from Civil War era works to books signed by Eli Lilly. Each in impeccable condition. It's storybook stewardship Roudebush is passing on to future generations.
"We try to teach people how to take care of their books, so they can pass them on."
Passing on her love of reading is what keeps Roudebush going, no matter how people choose to do it.
"I think Kindles and books can coexist like elevators and staircases can. But I love the reliability of a book."
Reliability like a companion you might just find in a picture-perfect story.
"One day Sophie said to me, 'You know, this is the life, this is really the life.' I fully agree with her and we are living happily ever after."
You can find Black Dog Books at 15 S. Main St. in Zionsville. It's open 11 a.m. to 5 p.m. Tuesday through Saturday, and 11 a.m. to 3 p.m. Sunday. The shop is closed Mondays.