INDIANA — Katie's Closet serves foster kids all over the state.
While they are in the process of building a new space, they need a temporary one to go to in the meantime.
From clothes, book bags to personal hygiene items, Katie's closet offers the essentials to Indiana foster kids and they need your help.
"Katie's is actually named after my husband's grandmother, Kate. She had nine kids of her own and my husband was number 10, so she took him and raised him," Tracy Walters said.
The namesake for the free boutique greets guest in the entry way.
"She never knew a stranger, her door was always open to the neighborhood kids to feed them, and it was always her house you know to go to," Walters said.
Katie's is a foster closet for all Indiana licensed foster families and kinship placements.
"They get to come and shop for free," Walters said.
It serves as a safe place for kids to get the necessities.
Twice year foster kids from across the state can come in and get five bottoms, five tops, pajamas, a pair of shoes, personal hygiene items and two activities.
"We have kids that come in here that that's never had a new pair of shoes or a hairbrush of their own and that's never shopped at a Walmart so it's pretty exciting to watch them walk through the door," Walters said.
Walters said running Katie's Closet is bittersweet.
"It's rewarding and makes you feel good that you're able to help children but on the flip side of that coin it's heartbreaking to know that there's so many kids in need that that are being overlooked," Walters said.
The closet opened in August 2021, that year they served 56 kids.
In 2022, 136 kids got to shop the store.
Already this year 75 kids have gotten the things they need.
"This wouldn't exist without people in our community," Walters said.
And now they need the community's help, in June they have to move out of their space and find a temporary home for Katie's Closet.
"I say temporary, it could be six months it could be a year, just depending on how much money we can raise and how fast we can raise it to build a new facility," Walters said.
Through their organization Turn Away No Longer, they're building the TANL House on donated property.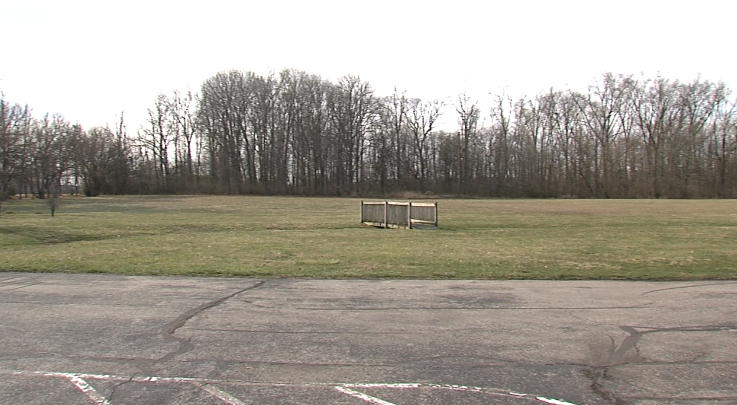 The house will serve as a safe place for case workers to take kids while they look for a proper placement. Which Walters said could take minutes, hours or days.
"They can cook and take a shower and sleep in a warm bed, watch TV if they want to, while volunteers focus on the child and the case manager can focus on placement," Walters said.
It'll also be the permanent home for Katie's Closet.
"The need is great the word is getting out there more people are finding out about us and they're able to utilize it," Walters said.
From donating new items, making monetary donations, or helping find a new place for Katie's Closet there are dozens of ways to help Turn Away No Longer.
You can learn more about getting involved with the organization here.
Turn Away No Longer started in 2020.
Their first program was Swag Packs.
"It's a hygiene pack, blanket, stuffed animal, pajamas, undergarments and activity to do while they're waiting on placement and a note card that just tells each child that they're loved and God loves him and has a plan for the life," Walters said.
If you need to shop in Katie's Closet or are in need of Swag Pack you can email Turn Away No Longer at turnawaynolonger@gmail.com.
When it comes to building the TANL House they are also looking for contractors to help in the process.
They are hosting a Contractors Lunchon April 29th at noon. During that they hope to talk about what they do and what they need to make a difference in the lives of foster children.
TANL House Contractors Meeting
Saturday, April 29th 12PM - 2PM (Lunch Provided)
Anderson New Horizons United Methodist Church
611 E 53rd St, Anderson, Indiana 46013
RSVP at turnawaynolonger@gmail.com