INDIANAPOLIS — A certain rumble filled a terminal at the Indianapolis International Airport 40 years ago this month. No, it wasn't the sound of an airplane taking to the sky, but rather a rumbly of the tumbly.
Dozens of Hoosiers were on hand to greet the original Winnie the Pooh bear when it arrived in the Hoosier state on Nov. 12, 1983. Fans of all ages greeted the stuffed bear with balloons, signs, hugs, and even a serenade. Deputy Mayor John Krauss even presented the tubby little cubby with a key to the city.
Pooh came to the Circle City as part of the "The Secret Lives of Teddy Bears," exhibit at the Indianapolis Children's Museum. Though not much of Winnie the Pooh's life was a secret.
The bear, originally named Edward Bear, first belonged to Christopher Milne, the son of Winnie the Pooh author Alan Alexander Milne. The stuffed bear and its friends inspired the characters of Pooh, Tigger, Eeyore and Piglet.
But only Pooh made the journey to Indianapolis alongside caregiver Elliot Graham.
"He seems to have a very placid disposition," Graham said. "He comes to life when people are around him, and he's seldom seen this many people."
The crowd followed the stuffed bear through the airport and to a limousine. The 1930s-era Mercedes-Benz limousine was furnished by The Indianapolis Motor Speedway Museum.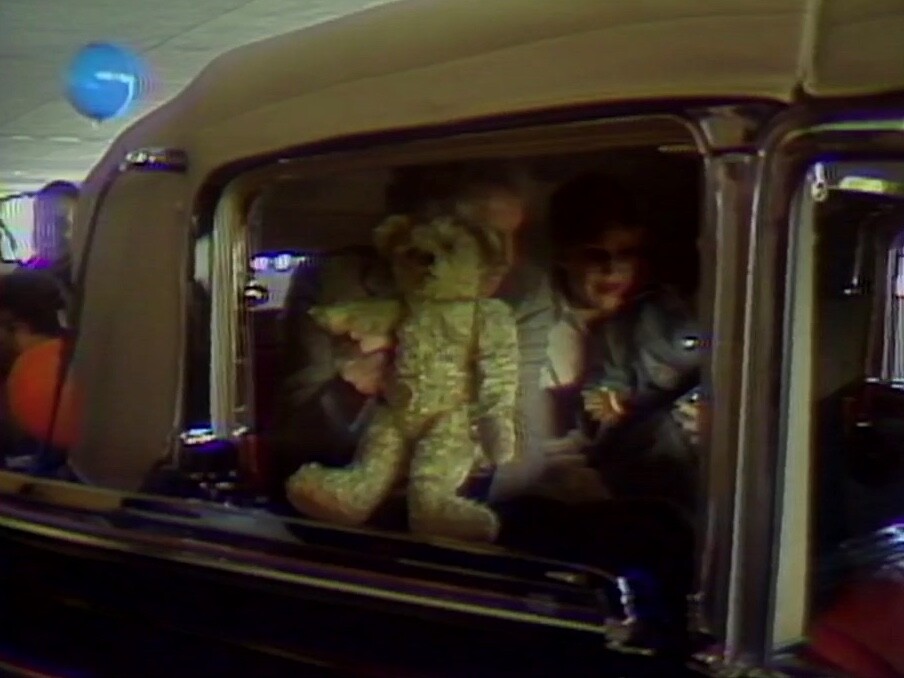 WRTV reporter Derrik Thomas visited the teddy bear exhibit at The Children's Museum of Indianapolis later that month.
1983: Teddy bear exhibit at Children's Museum
The real Winnie the Pooh bear and its friends are on permanent display at the Polonsky Exhibition of The New York Public Library's Treasures in New York City.