Trouble is lurking in numerous homes in central Indiana, and there is no way for you to see or smell the problem.
A scented candle or fresh coat of paint could initially hide the problem, but won't mask the long-term issue.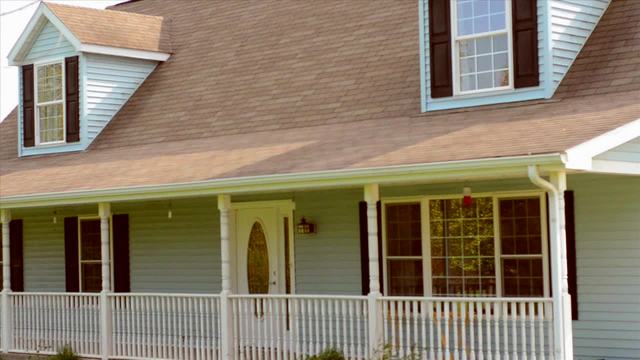 A home in Mooresville is where Chris and Jennifer Nugent wanted to retire. After buying the home in May 2013, the former Marine and his wife remodeled and repainted it.
"We had the whole house actually fully inspected by an inspection company, and there was no termites, no mold," Chris said.
Despite all that work, the Nugents' children were repeatedly sick months later, visiting doctors for coughing, diarrhea and vomiting.
The couple's dog suddenly died of cancer, and Chris and Jennifer were overcome with fatigue they couldn't explain.
"We were extremely short of breath," Jennifer said.
"Everybody felt like they were having asthma attacks. None of us have asthma," Chris said.
In February, the couple bought two do-it-yourself test kits that would change their lives. The results showed their home was contaminated by methamphetamine.
Rooms upstairs were three times the state-accepted standard, and readings downstairs were nearly 18 times higher than acceptable levels.
"They just purposely poisoned our children," Jennifer said. "I don't know how people can do that. Shame on them."
The home is so contaminated that the couple uses a facemask and gloves to retrieve items from inside.
The Nugents are now stuck in a situation only legal action can resolve. The seller's realty company, Carpenter Realtors, doesn't believe it or its listing agent "should be held responsible." Read full statement from Carpenter Realtors
Meth Contamination More Widespread Than Documented
Indiana State Police records do not show any meth reports at the address in Mooresville.
"Our best guess is that we actually find maybe 20 percent of the labs that are operational," said ISP 1st Sgt. Niki Crawford.
Since 2007, more than 3,400 homes, apartments and outbuildings have been identified as meth labs in Indiana. Indiana could lead the nation again this year in the number of busts.
See Indiana County-By-County Meth Lab Data 2001-2013
While those statistics are tangible, the actual number of homes polluted is impossible to know.
"They can have significant amounts of contamination in these homes and never know it," Crawford said. "There might not be any staining because they didn't spill anything or they did clean up after themselves. The vast majority is through gas, so that is how it gets into the walls, into the carpet and into the air systems."
"If we as law enforcement never know there was a lab there, there's no way for that homeowner to know either," Crawford said.
The Drug Enforcement Agency maintains a database of addresses where meth labs were found. Current data is available from 2004-2013.
Decontamination Costly, Time Intensive
Meth is so toxic that the cleanup can cost up to $10,000. The Nugents' insurance company, Indiana Farm Bureau, rejected their claim, stating their policies have "pollution exclusions" and "latent defect exclusions." Read full statement from Indiana Farm Bureau
Bloomfield-based Crisis Cleaning is hearing from more people shocked to find out meth was cooked in the home they bought.
The state-certified business decontaminates meth houses in a cleaning and re-testing regiment that can take up to two weeks.
"The only thing I think that does surprise me is that some people assume it's the low-income or the hoarder-type houses, but we're finding it's in high-dollar homes," said Donetta Held, of Crisis Cleaning. "We're getting ready to do a house that's probably a $500,000 house. It's really beautiful, and you would never imagine that somebody living in a house like that would do meth."
The Nugents are at a loss. Their home is unlivable. Their frustration is unwavering with those who put them on this road.
"I hope God has mercy on your soul," Jennifer said. "No one should be able to get away with this."
A meth test kit costs $49. It's not included in a home inspection process.
Starting July 1, all home sales paperwork will require disclosure regarding whether a home was meth-contaminated.
Another related law will introduce a registry that will list all homes and vehicles yet to be decontaminated after a meth bust.