"Today is the Day."
That is what the families of Libby German and Abby Williams still believe.
Even two years after the girls were murdered near the Monon High Bridge in Delphi, both families remain hopeful that their time for justice will come — exactly when it's supposed to.
"We keep saying we know that God has got this and every day we wake up and say the same thing — almost two years later, we are still saying the same thing," Anna Williams, Abby's mother, said.
Feb. 13, 2017 may seem like it was yesterday to some, but to the families of Libby and Abby, those two years have seemed more like 20.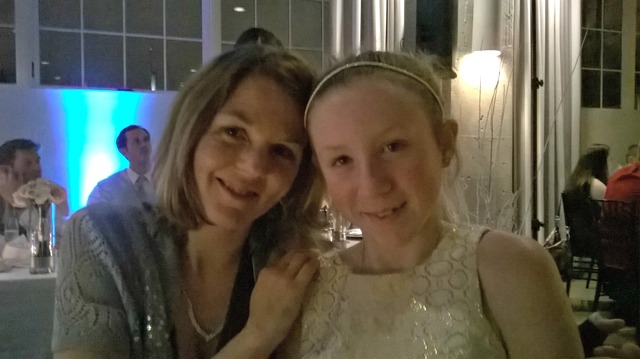 It's been two years since Anna Williams has been able to hug and kiss her only daughter. Two years since the last time she heard her say "I love you, mom."
"I never thought I'd be here… not after two years," Anna said. "We're tired and we're frustrated and we're angry and we just want to find this guy."
Abby was Anna's joy. She loved crafting and band and taking photographs of everything beautiful in the world around her.
"There weren't many people she wasn't the joy of," Anna told RTV6 back in 2017. "She smiled all the time."
READ | The Untold Story of Libby & Abby
Libby's grandparents, Mike and Becky Patty, say the orange bulbs outside their home will remain lit until their granddaughter's killer is brought to justice.
Libby was a force in their lives.
She was their baker, their crafter and she had a big heart.
The Patty's biggest fear, now, is that her and Abby's story will be forgotten before their killer is found.
"Do you realize how many people we run across now that have forgotten," Becky said. "(They say) 'Oh, I thought he was caught.'"
For Libby.
For Abby.
All they need is one tip.
"Our job, our task, is to keep it out there and maybe contact that one person that says 'Oh, yeah, I do remember that I do work with that guy' and will call that in," Mike said. "Somebody knows this guy, somewhere. Somebody knows him. He lives down the hall, down the road, down the street from somebody."
The families have watched over the past year, seeing cold cases solved from new technology, DNA, and other evidence.
April Tinsley's killer was arrested in July 2018, 30 years after she disappeared in Fort Wayne. The suspected Golden State Killer, accused of 12 killings and at least 50 rapes in California, was just arrested last year after 40 years.
Many families are still waiting, too, just like them.
Libby and Abby's families hold on to the hope that their time will come.
"We're waiting on the perfect timing," Anna said. "For whatever is meant to happen. We know it's coming. You know the right thing will come up. We know the right time, the right lead, the right person will come forward and it's not our time."
While they wait, both families say they're grateful for the people who are still with them on this long journey for justice. Whether you've shared the story online, helped raise funds for the reward, called in a tip or are out in the community being the voice of Libby and Abby — the girl's story has reached thousands of hearts because of your help.
"Nothing will bring the girls back, but we're gonna do everything we can so that they are never forgotten," Anna said. "I've had people ask, 'why don't you just stop?' Stop what? Stop trying to find answers? Stop talking about the girls? Stop what?"
Keeping Libby & Abby's Memory Alive
While they wait for their time, both families have also made it their goal to preserve the memories of Libby and Abby to make sure generations to come will have something to remember them by.
There is an annual bike ride and the 20-acre Legacy Park that will serve as a memorial to the girls. Before they were murdered, the girls were getting hyped up over the prospect of playing softball together that summer — it would have been Abby's first year on the team.
The $1 million sports complex will feature batting cages, an amphitheater, a playground and three playing fields.
"It will give the girls a legacy that will go on for so many generations," Anna said.
The park is still under construction at this time and there is currently not any date set for when it will be complete.
Donations are still being collected for the construction and can be sent to:
Carroll County Community Foundation
P.O. Box 538
Delphi, Indiana 46923-0538