INDIANAPOLIS — With cancellations and postponements of big gatherings in Indianapolis, like conventions, tournaments and weddings, a small company called "Banzi Balloons" saw an immediate drop in business.
Although, things are now starting to look up for the unique Indianapolis business, as people are getting more creative while they settle into their new normal.
"Obviously, we got significantly impacted by COVID," Tyler Shives, co-owner of Banzie Balloons, said. "We really weren't prepared for something like this."
Whether corporate events, trade shows, weddings or grand openings, Banzi puts a pop of color into your special event.
Now, with those events up in the air, due to COVID-19, the wind was knocked out of their projected sales this spring.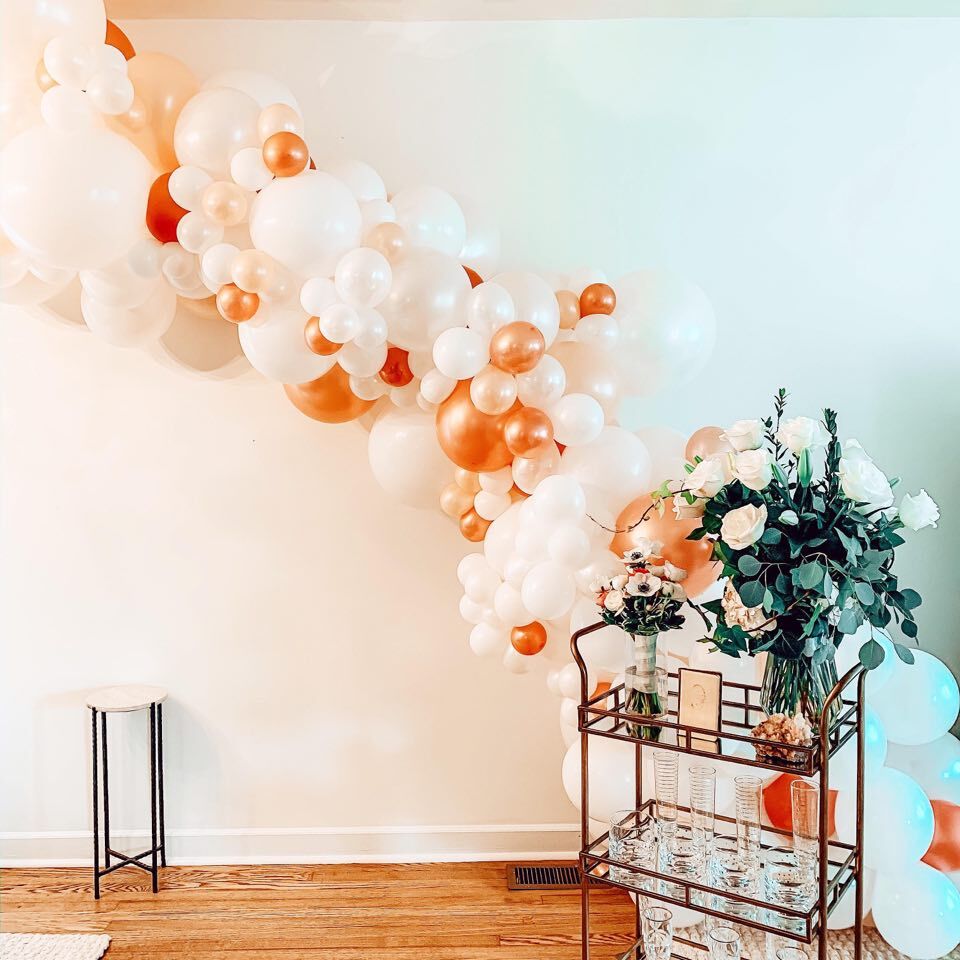 "We are typically a team of five. Right now, we are only operating on me and Stephanie, the co-owner," Shives said.
But, then, as balloons sat deflated, the phone blew up.
"One email came in, and then two emails came in, and I think a lot of it may have been word-of-mouth; I don't know. But it was literally getting to the point where it was like five to ten emails a day and me and Steph looked at each other like, 'uh, we are going to need to bring at least Megan back,'" Shives said.
Right as big-box store Party City shuttered from the pandemic.
"We absorbed all of that. All of it," Shives said. "So, where we typically don't do a whole lot of business Monday, Tuesday and Wednesday, I mean its been seven to ten deliveries a day."
Two Zoom weddings. Two drive-by birthdays.
"People have been so creative over the past three to four weeks, its just been amazing, and I love it," Shive said.
From door deliveries to online orders — Hoosiers are getting creative from the comfort of their homes.
"Like I can't even stress how grateful we are and our gratitude towards Indianapolis for rallying around us. Honestly, its been insane," Shives said.
Banzi is taking the 'wow factor' they bring to corporate events, scaling it down into a bouquet, and leaving it at your doorstep.
"But to see Indianapolis rally around our company in such a way, I mean, we've never delivered this many bouquets in our entire life," Shives said. 'It makes us so happy that like we just get through it, you know what I mean?"
Banzi hopes to keep some of the one-off door delivery business as the state looks to rebound from this pandemic.
They expect to have to juggle their business between big events and now, maybe, more residential surprises. Shives hopes this leads to more jobs and opportunities as a local business.
If you want to surprise someone you love with a balloon bouquet (maybe for Mother's Day), you can find more information at banzi.events.