INDIANAPOLIS — A man wanted on at least one warrant and a suspect in a homicide was shot and killed by two detectives Wednesday afternoon on the east side of Indianapolis, according to police.
IMPD identified the suspect Thursday as James Williams, 33.
It happened around 12 p.m. in the area of East 21st Street and North Ritter Avenue. Lt. Shane Foley said Williams was a serious violent felon who had a warrant for escape and weapons offenses.
Detectives with Indianapolis Metropolitan Police Department's Violent Crimes Unit were tracking the suspect when they encountered him with a firearm, Foley said.
According to information released by IMPD Wednesday night, two detectives saw the man inside the gas station with a gun. They interacted with the suspect when he left the business. Williams then went back inside and detectives followed him.
IMPD said Thursday that detectives asked Williams to show his hands when Williams pulled a gun from his shorts, raised it and pointed it at the two detectives. Both detectives then fired their service weapons.
Wiliams died at the scene and no one else was injured.
Foley said neither detective involved had body-worn cameras but video from inside the business was recovered.
IMPD started its body-worn camera program in 2020 with patrol officers and is continuing to assign cameras to other units, according to the release.
"IMPD is continuing to explore funding opportunities for additional cameras and in-car cameras," the release read.
The suspect's gun was located at the scene, according to the release.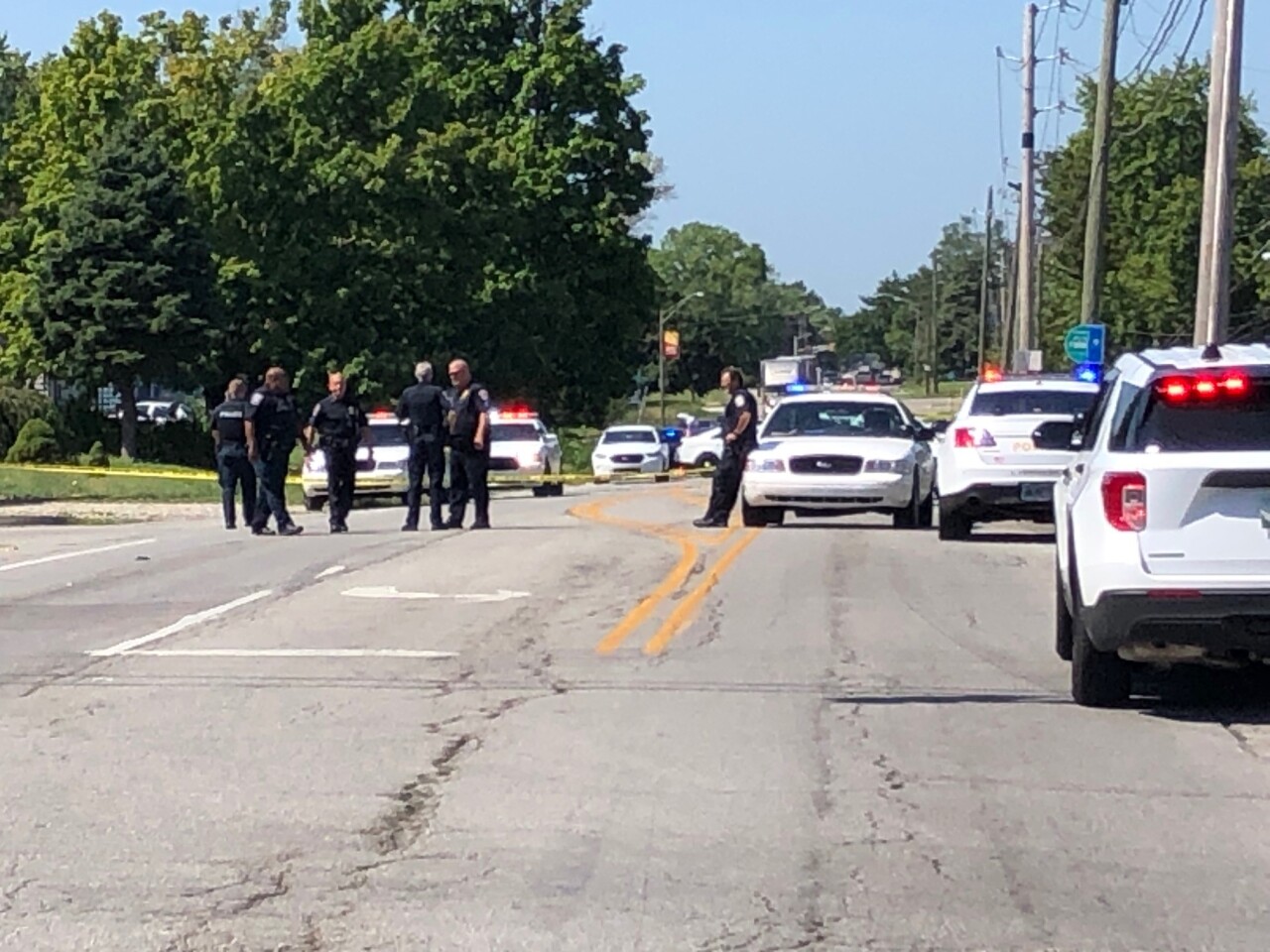 "I think it's important to recognize that anytime an individual is shot, whether it's by the police or someone else, members of our community are impacted by this. That's not ignored by our department," Foley said. "It's also important to acknowledge that the officers who engage in this type of incident are also impacted in their own way."
IMPD's Critical Incident Response Team is investigating, and the Internal Affairs Unit is conducting a parallel and independent investigation, IMPD said.
Some people near the scene were screaming and crying.