NOBLESVILLE — It doesn't matter the weather conditions, on a bike is where you'll find Noblesville resident Matt Gang.
The 46-year-old isn't an avid cyclist, he says he's more "recreational."
But the lack of experience isn't stopping him from suiting up and hitting his wheels to the pavement.
He's biking with one goal in mind, 500 miles to raise $5,000 for pediatric cancer research.
Gang, a father himself, can imagine what a cancer diagnosis can do to a family.
Though he's never been personally impacted by cancer, he says he knows the disruption and heartache it can bring.
September is childhood cancer awareness month, and Gang is working to help fund research for it.
"Kids should be living life and not fighting for it," Matt Gang said.
That phrase, summed up by the words on the jersey he rides in.
The blue and orange shirt reads, "Riding to fight kids' cancer."
Gang has partnered with the Great Cycle Challenge. An organization, nationwide, with one goal: to fight kids' cancer.
"We're all doing it for the love of kids who are battling something that we just can't even imagine what they're going through," Gang said.
Dr. Bassem Razzouk, a pediatric oncologist and hematologist, for Peyton Manning Children's Hospital sees cancer diagnosis every day.
"Every day more than 30 patients, pediatric patients, are diagnosed with cancer in the United States," Dr. Razzouk said.
But Dr. Razzouk says times are changing. He says the cure rate for pediatric cancer has grown significantly in recent years.
"This could not have been obtained without research. There are new drugs and those new drugs would not be available if we don't support cancer research," Dr. Razzouk said.
Dr. Razzouk says pediatric cancer research is needed because every type of cancer and tumor is different.
"You need different kinds of protocol. Not one protocol fits all," Dr. Razzouk said.
Gang hopes that by riding, he can give kids their ability to be a kid again.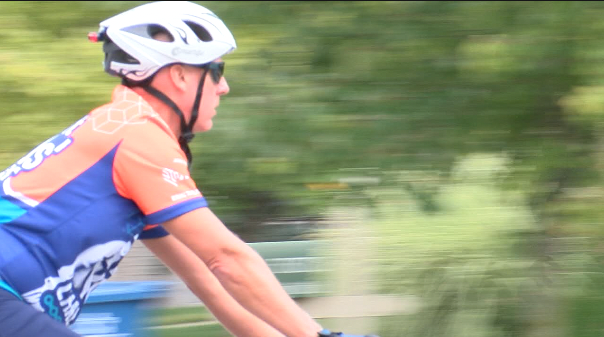 "Every dollar really does count. It's going to take a community for me to hit my goals," Gang said.
Dr. Razzouk said that now a days a cancer diagnosis doesn't mean a death sentence.
"Pediatric childhood cancer, 80% of the tumors, are cured," Dr. Razzouk said.
To learn more about the great cycle challenge and Gangs efforts, click here.