INDIANAPOLIS — Banners, balloons, streamers and cupcakes line the ninth floor of the Community Justice Campus.
Inside this courtroom there are no feelings of anger, sadness or fear, but rather excitement, joy and happiness.
Friday is National Adoption Day, and 30 kids get their forever homes.
"Do you promise or affirm based upon the penalties of perjury that the testimony you give today will be truthful?" a judge asks with a smile on her face.
More than 200 kids in Indiana are waiting for someone to call them theirs.
WRTV was inside the courtroom when the judge made it official for the 32 children.
"I am happy, I am excited, I'm ecstatic. We finally made it here," Jasmine Robinson said.
Robinson was adopting her 5-year-old nephew. It was a day she called bittersweet.
"It's bittersweet, very. He lost his mom but I thank God that I got him," Robinson said.
The day was filled with laughter and smiles. Some children had been waiting years for this day.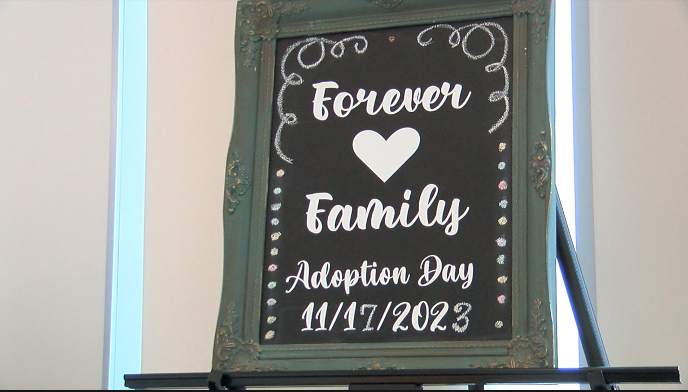 For more information on the Hoosier children waiting to be adopted, click here.
For more information on Indiana's foster care system, click here.
For more information on the adoption process, click here.