GREENWOOD — Shots were fired outside the Dick's Sporting Goods store outside the Greenwood Park Mall Friday afternoon, according to Greenwood Police.
No one was injured but the entire mall is on lockdown as police investigate and figure out what happened. The mall is currently being cleared.
No shots were fire inside the store or the mall. One person was injured after falling while trying to run, police say.
Matt Fillenwarth, assistant chief of the Greenwood Police Department, told WRTV multiple people were in the parking lot just outside the store and started shooting.
Police are currently searching for those suspects.
It is currently unknown how many shots were fired or how many people were involved. Fillenwarth says the call initially came in as an active shooter.
"The beginning of any critical incident is always tumultuous, pandemonium ... this weather makes it an even more daunting task to get something like this accomplished," Fillenwarth said. "In any incident, it's always confusion until you get your resources there and you get things under control and you start to understand what are we dealing with and then how do we deal with it?"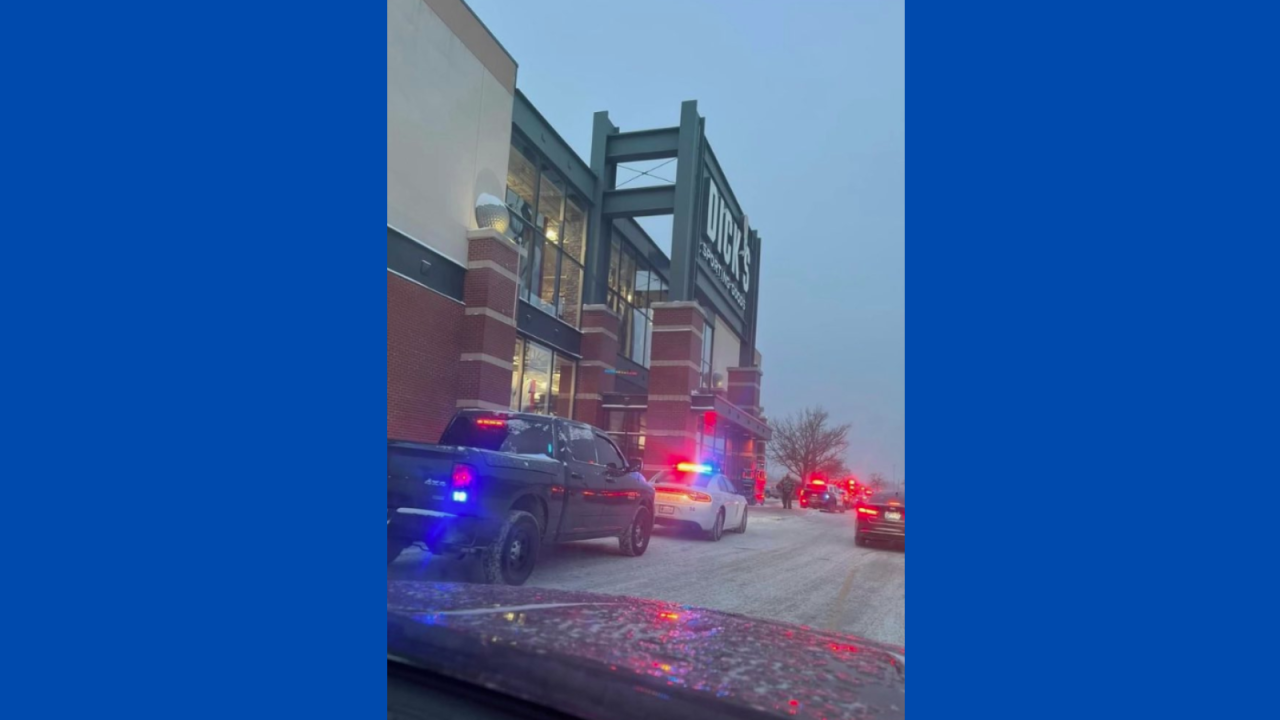 A mall spokesperson tells WRTV the mall is closed for the rest of the evening but will be open normal hours on Saturday.
Lisa Bridges and her husband Anthony were inside the mall and heard the shots.
"We heard a loud pop and then that's when I saw everybody start running toward the back of the luxury nail salon. And so I grabbed my purse and ran back into [the] luxury nail salon as well," Lisa told WRTV. "[Anthony] actually ran back there with us. But then he saw that there were two women there that were crouched down and frozen and couldn't move because they were scared of the gunshots because the gunshots were still going off. And so he grabbed them and was like, hey, we need to get to safety. And he took them back there."
"I just didn't want nobody to get hurt. I saw the two women were frozen, scared to death. So I went back to get them and I had to reassure them," Anthony said. I said, 'Look, I'll walk behind you' ... people were just running everywhere. I said I don't want you ladies out here because it's not safe."
The Indianapolis couple was eventually escorted by authorities out of the mall through an emergency side entrance door.
"When SWAT came through, they had walked through uniform style and released us and said, 'Hey, you gotta go, you gotta leave.' I wasn't gonna leave anywhere till I knew it was safe," Lisa said.
The incident comes one day after Johnson County first responders participated in active shooter training at Greenwood Community High School. Earlier this week,Greenwood Police released new findings after the mass shooting inside the Greenwood Park Mall food court in July.
WRTV reporter Rafael Sanchez contributed to this report.